PIRACY OF THIS SITE'S CONTENT
A PERSONAL NOTE TO MY UNKNOWN & UNSEEN FANS
BY MARK L. GOLDEN





Color Blind Citizens Sue Over Red, White & Blue


Welcome to the depository of works that have come from my fancy mind. It being the only mind I've ever had, doesn't mean that I've learned how to properly manage the clutter in order to better create . The need to creatively express what I conceive of, and envision, has been a long exasperating and at times, pleasant road.
When God "tags" you with creativity resistance is futile. The desire to decorate, adorn, ornament and do something showy, whether tiny or huge, is there for a lifetime. Concern for effect and style is inescapable.
Creative people have ups and downs in attempts to achieve their own distinct style. Creative drives must be bridled and disciplined for the imagination to be exercised into finished products for others to see, hear or touch. The process has a curious trait – anticipating what others are going to think of the piece. Once the fertile soil of a fan base (of any size) occurs, new seeds are found in the fancy-minded person that can: increase beauty; understanding; laughter; enjoyment; morality and even spirituality in our world community. Such fancy ideas sprout easier and the finished products just might last longer knowing that you have an audience laced with positive expectations.
As you look at my fancy-ness on my pages consider this. The opposite of effort is for someone who is un-fancy or simply fancy-challenged, to steal away my authorship and ideas from the hours of a creative process per piece, plus the years of growth, learning and cost from amateur to professional. This for their own self-centeredness and unearned profit!
Take note that current technologies and the Internet allow thievery of artistic achievements by sincere and insincere "fans." The temptations are endless. The objects of desire easy to acquire.

God Turns Down Royalties From Bible

Plot to Blow-Up Daylight Savings Uncovered



"I enjoy your slightly "off kilter" viewpoint; always worth a chuckle." Shaun D.
"You have a knack for seeing the world from an angle that is unique." Vince C.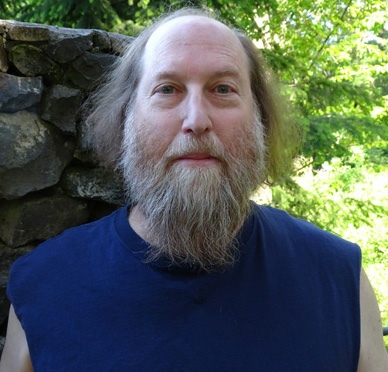 Bank Tellers to Turn Back Customers
"Masterful…not to mention clever." Jen W.
"I thoroughly enjoyed myself." Kyrsten W.
Another Bible Mystery Solved
Not Quite Right News from Mark Golden™
Mark Lee Golden Copyright 2017 markleegoldenwriter.com
The Holi-daze Are Coming!
While we are on the verge of Thanksgiving, Halloween is but a fading sweet memory. We see Christmas looming nearer and nearer (and that Jewish holiday). New Year's Eve sits, waiting its turn. Stores start selling Halloween paraphernalia the day after July 4th Independence Day. Advertising, concerning Thanksgiving follows hard during the wee morning hours after Halloween. Valentine's Day rears its pink and red pretty-bowed head mere hours after we've sobered up from crossing over to the newest New Year's Day celebration.
Is this an American collage of festivities, a runaway train of celebrations? Or, a train wreck of obligations?
What was considered a joke in a keynote speech at the International Holiday Faire Convention in Milwaukee, Wisconsin, soon grew into a form similar to freshly mixed, hardening cement! The significant idea was to institute a "one year on, one year off" holiday regimen. The concept of actually finishing a workout, turning off the holiday treadmill and getting down off it with time to move on to something (anything) else, was very attractive to all ears. The idea of a "non-year-every-other-year" is really nothing new. Benjamin Franklin had scribbled notes into his journal in 1781 suggesting the same thing. He never proposed it to any colleagues of his, fearing he would be regarded as an "anti-religious and anti-patriotic" lunatic.
The sense of a year free from the bother of often dangerous travel, fancy foods to prepare, special dinnerware, table debates, leftovers to parcel out and consume, shopping in crowded stores, expenses for gifts, long distance phone calls and seeing certain people we just don't like nor get along with…created a hush in the Holiday Faire Convention. What was meant as a whimsical jibe stirred a pandemonium of applause. The mix of vendors, merchants and everyday shoppers raised their beleaguered heads a little higher, exuding a loud "Yes!" Some said it was like a "universal plea" for the relief that an eventless twelve months would surely bring. The holi-daze would be kept in-check for the first time in modern history! The never meant to be taken seriously idea made its way to the local newspapers and onto the ever waiting, ever willing, always hungry Internet.
It was a mistaken grandiose vision of (perhaps) a better world; one with less stress, less preoccupation; one which created more productivity, and less spending! Rushing around would vanish―for a time. Lists of items that bring glory and allay fears would just be set away into a dresser drawer. The home would go on as usual without any decorative chores to be annually and repetitively done. Items in storage would have a thicker layer of dust. A collective heaving, a public sigh would ripple across the land as the first non-holiday date passed and the next one in line was seen on the "holiday-free" horizon.
If pursued, the legal issues would sadly take years in the courts. Changing calendars would not be much of an effort. Of course there would be those who would oppose such a "normal year–holiday year–normal year," etc. When queried, store owners said that they might "enjoy the change" and were willing to accept the financial losses in lieu of rebounding the next holiday year's spending spree. All kids, upon hearing of the idea, rejected it, perceiving no holiday gifts and many cried. Greeting card companies gave a loud sounding "Hrumpft!" promising to sue whoever would need the suing.
Yet, the enormous amount of extra time people would have could spark untold resources of creativity, inventions, explorations, or literature. A generation with holiday free-ness could do the unplanned, the unexpected and maybe the impossible!
What will Santa, Mrs. Claus and the elves do with their year off? Well, she looks forward to her husband's weight loss due to not binging on cookies and milk. Mr. Claus confided that he's gotta list of construction and hobby projects which he's been unable to get to for nearly a century. Elves? They're going to catch some of the football games, some will travel to the tropics, others said they'll put their curvy pointed shoes away and binge on their favorite shows which they've saved on TiVo.
Another story from REAL LIFE (that I made up!) This parody news story is for amusement. Any similarity to real people, places or things is fictitious and not to be taken as fact.
Not Quite Right News from Mark Golden™
Mark Lee Golden Copyright 2017 markleegoldenwriter.com
Kate Middleton to Run for President in 2020
Buckingham Palace, England
Catherine Middleton, Duchess of Cambridge, is known as the wife of Prince William, Duke of Cambridge. We Americans know her simply as "Kate." It's obvious that William made the right choice when he chose her as his wife. Royalty suits her, which shows in every photo of the ever smiling, fashionable, and motherly young lady. One day she may become England's Queen. It's clear we love and admire "Princess Kate." She enjoys a 110% approval rating of all Americans surveyed.
After a recent interview in a London studio, William and Kate chatted with Prince Harry. He started dissing America's First Lady, Trump's (third) wife, Melania Trump. His complaints focused on her unhappiness that she didn't sign up to be in such a public and important political role. He said, "American women have an aging fashion model as their role model. She often looks as if clothes shopping, selecting which shoes to wear, or choosing the right color lipstick is more on her mind than anything else. Trump's grudging trophy wife is mere eye-candy. However, our Kate is a charming princess, and many colonists terribly miss having their own royal dynasty."
His opinions didn't surprise his brother or sister-in-law. Prince Harry finished his rant. "Queen Melania, ha-hah. Never! She's 24 years younger than her husband—that would be enough to make her grumpy."
These comments led to a confidential chat. William explained how the BREXIT (Britain exiting the European Union) "was part of a secret strategy to strengthen an independent England and re-take governing the States." With a tear in one eye, Prince William expressed, "The poor ratings of the troublesome Trump administration indicate the need for someone who is naturally polite, adorable, and looks good no matter what she wears. The States can't get enough of my wife's formal and whimsical hat collection, and neither can I." He then gave Kate a peck on her cheek.
This led further into the royal secret: Kate added, "Yes, it's true, the poor Yanks need our help. They need a break! They also need new blood, blue blood. That's why Will and I have chosen for me to run for the highest federal office there. Come next election, in 2020, I shall run, and without a doubt win the 46th presidency. Americans need a Brit to uncork things and empty out their endless controversies, and I'll do it with a smile. Such a sacrifice is one Will and I have decided to wholeheartedly pursue."
Technically, Kate, though not born in the U.S., could qualify simply due to her personality and heredity. Plus, the Middleton family had members on the historic Mayflower voyage. Other Middletons held public offices in the early colonial years. So, she has deep roots in the States—more so than Trump (German ancestry) or Melania (Yugoslavian ancestry).
Harry clapped. "Bravo! Brilliant!" He bowed in mock honor, "Well done, your Majesty. But honestly, I was hoping Trump's daughter Ivanka would run and fill that office." His face lit up. "I must say, I never tire of gazing at her in the press. What a looker she is!" after a pause, he added, "I agree America needs a reboot. They require a royal reboot from Mother England. Across the pond, democracy is quite unwell. But, tell me, where will you live, and your children, and, Brother, what of your duties here at home?"
William confidently answered, "We've commissioned the R.A.F. to produce a prototype airplane to make Kate's daily commute as quick as can be. The engineers are working on a hybrid of the SST design like the Concorde, and of our fastest fighter jets. The result will be the highest speed passenger plane ever. Kate will be in the air approximately 45 minutes each way. Oh, her plane will have a nursery and play area for our children. Every other weekend she'll remain in D.C. Her part-time hours in the White House will be just right. Indeed, to be sure, the office of most powerful woman in the free-world will be an awkward affair, ol' chap."
Kate confided to Harry, "I'll run a short campaign late in the game. Let the other candidates abuse and condemn each other—then in will walk a princess with dignity. But, as for politics, I want Americans to rebuild America from the ground up, coast to coast. Dissolve the expensive, ineffectual, federal government and return power to the individual colonies."
Prince William patiently interjected, "Darling, it's 'states' now. How long will I need to keep reminding you?"
"States, that's right. I want the centuries' old flair of the New World to return. I want to break the spell that's overcome the 50 col—ah, states, that is. Let each one them take charge of their own province. My job will be easy once they understand I'm a lady—not a politician. The trick is for my subjects—er, citizens, to want to please me. No one will want to be guilty of my displeasure, of course. Royalty will dumbfound their dysfunctional, independent spirit. They will dutifully look to me as their Royal Highness."
One of the technical crew at the studio tapped a microphone and realized it was on. Frantically, he waved to the Royals to "Shh!" and pointed. But, it was too late. The stunned Royals looked one to the other. Their private chat was being broadcast on radio and television stations live. Kate bit her lip and then meekly said, "This might change my campaign a bit."
The shocking news spread throughout the British Isles quicker than you could say "Bob's your uncle." Indeed, the idea of sharing Kate as U.S. President and Prince William as the first-ever First Gentleman with the Yanks, was deemed "brilliant." Pints were raised in pubs across Britain with cheers following. "For she's the jolly good fellow…." "The Redcoats to the rescue!"and "That's our Kate!" Drinking increased exponentially.
Stumped, Prince Harry asked, "You're not going to forgive them for booting us out in 1776, are you?"
Kate gulped. "I hadn't thought of that."
Another story from REAL LIFE (that I made up!) This parody news story is for amusement. Any similarity to real people, places or things is fictitious and not to be taken as fact.